Welcome to Best Western Plus Cedar Bluff Inn! We're pleased to have earned the TripAdvisor Certificate of Excellence Badge and are the right place to stay when you're looking for hotels near the Great Smoky Mountains. Let us be your top choice of Knoxville TN hotels near I-75 as well.
Stay with us when attending an event near the University of Tennessee, planning to explore the Smokies, wanting to visit Neyland Stadium, Turkey Creek Shopping Center and more. As the most convenient of the hotels Cedar Bluff Knoxville TN travelers will find, we're also close to Knoxville Zoo, Alex Haley Farm, the Museum of Appalachia and local businesses that include Oak Ridge National Labs, the Department of Energy, the Department of Defense, Scripps, Tennessee Valley Authority and Jewelry Television.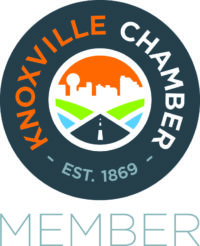 Our 100 percent smoke-free hotel offers a free full breakfast, a seasonal outdoor pool, free parking, 24-hour front desk service and more. In your room, expect a flat-screen TV with cable service, free wifi, an alarm clock, data ports, a coffee maker, hair dryer, microwave, refrigerator and other little touches to add to your stay.
Reserve with us now at Best Western Plus Cedar Bluff Inn – and enjoy excellent accommodations at a fair price.
Business Travel
Depend on Best Western Plus Cedar Bluff Inn for excellent convenience to business destinations and more. You can be sure that we're the best of the Knoxville TN hotels near I-75 for business travelers. Whether you're looking for extended stay hotels Knoxville TN travelers are sure to love or perhaps corporate Knoxville, Tennessee hotels with rates that fit within the company's budget, we can meet your needs. Ours is an affordable business hotel that's also right where you want to be to enjoy the many other attractions and points of interest in the area if you have some downtime. Why not book a room now? It's a good decision.
Safe and Peaceful Stay
You deserve a safe and peaceful stay, and not every pick of Knoxville Hotels TN has available can offer you that. Just because we're a budget choice of Cedar Bluff Knoxville TN hotels, please don't think that we're not safe or that we don't provide the peace and quiet you need for a great night's sleep that allows you to wake up to good mornings. You can be sure that we're here for you with a safe and peaceful stay no matter why you're visiting. We believe that you won't find any better place for romantic getaways near Knoxville TN either. Please book now and see for yourself how we excel at being your best selection of Knoxville, Tennessee hotels.
Best Hotel Deal
For the best motels in Knoxville TN near I-40, depend on us, your first and best pick for a hotels near Knoxville Zoo TN and hotels near Oak Ridge TN as well. We provide special rates for every guest every day and can offer extra-special pricing discounts for extended stays. Our great rates really make sense to a variety of travelers. Not all motels in Knoxville TN are so accommodating. So when you need motels in the area, go with Best Western and know you're going with the best. May we be of service to you? The comfort of our guests is the most important thing to us, so please book with confidence.
Family Travel
For Cedar Bluff Knoxville TN motels that provide comfort and amenities that are right for the whole family, there's no better choice than our Best Western. Our hotel in Knoxville TN has already proven itself to countless families. Now, we're here for you. Select us when looking for a hotel near the many tourist destinations and recreational hot spots. Our hotel is close to so many of the things you'll want to see and do in this area. Why not book now to ensure availability? We'll hold a room for you at this Best Western that's certain to be just what you want and need. And you can be sure that you and your family will be safe and happy here.
In and around Knoxville TN, please consider visiting these points of interest:
Ijams Nature Center has wetlands, rock formations and 10 miles of trails to explore and enjoy.
Zoo Knoxville emphasizes education but also offers camel rides, carousel rides and other fun, offbeat things to do.
Sunsphere is a landmark tower with observation deck built for the 1982 World's Fair and available to explore most days.
Little River covers 60 miles and may just offer the best scenic views of anywhere in the southeastern United States.
Rooms
"Stay Smart" at the Best Western Plus Cedar Bluff Inn.
Suite
With Bed Room & Living Area
Single Bed Guestroom
Spacious Single Beded Room
Double-Bedded Room
Two Queen Beds Guestroom
See all Available Rooms

Local Area
Great Smoky Mountains
The Great Smoky Mountains are a mountain range rising along the Tennessee–North Carolina border in the southeastern United States. They are a subrange of the Appalachian Mountains, and form part of the Blue Ridge Physiographic Province.

Local Area
University of Tennessee
The University of Tennessee is a public sun- and land-grant university in Knoxville, Tennessee, United States. Founded in 1794, two years before Tennessee became the 16th state, it is the flagship campus of the University of Tennessee system, with ten undergraduate colleges and eleven graduate colleges.

Local Area
Turkey Creek Shopping Center
Turkey Creek is a shopping complex and mixed-use commercial development located in western Knox County, Tennessee, in the cities of Knoxville and Farragut.
Contact us
Please fill out the form below so that we may better serve you.